29.05.2017 - Nexbio is 5th in the 50 most creative in business ranking
On Monday, May 29, in the center of Concordia Design in Poznań, the festive Gala 50 Creative took place for the seventh time. The 50 most creative in business ranking is a cyclical initiative that helps to build and promote the innovative and creative business segment in Poland. This also creates the opportunity to exchange experiences and knowledge between project laureates. The ranking is awarded every year to people who, while creating their business, focus on innovative and unconventional solutions to their activities. In this year's edition Nexbio was on the high fifth place, thank you for this award!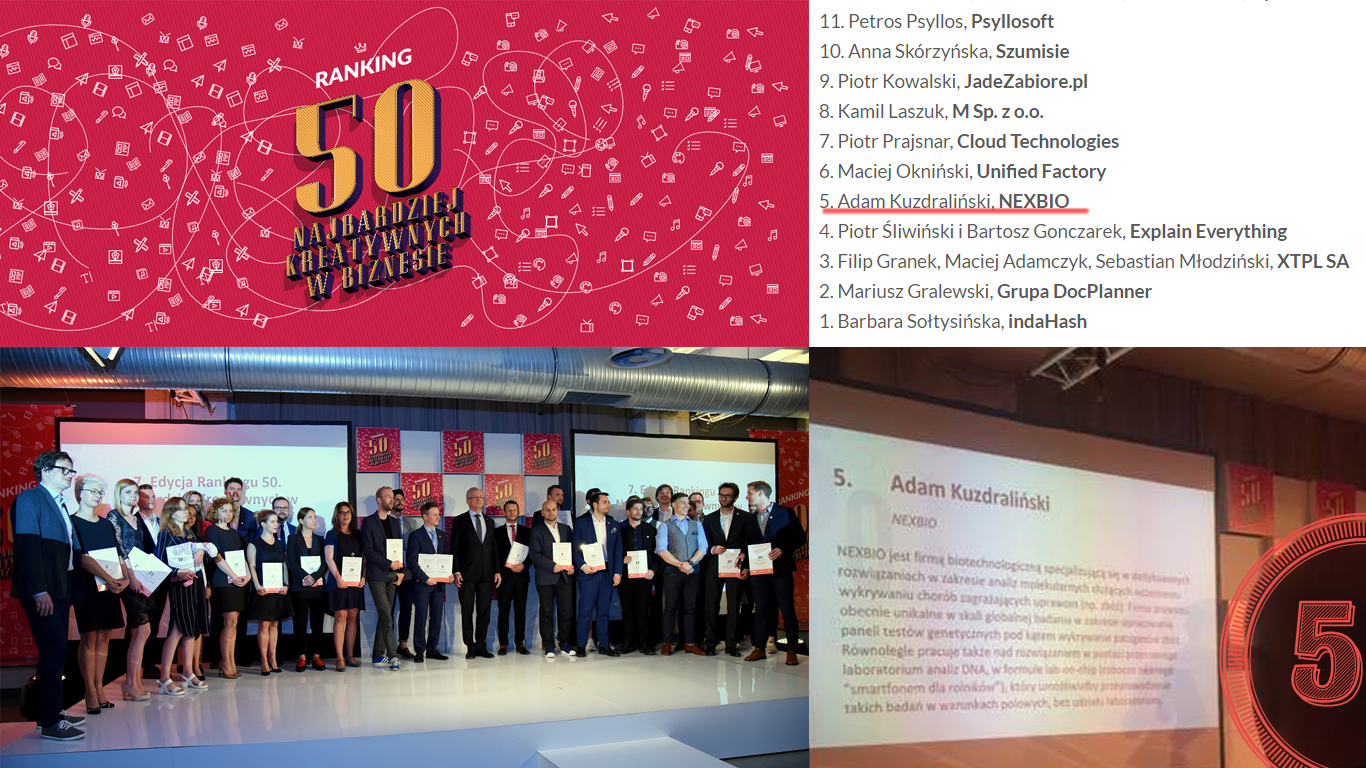 25.04.2017 - 10th Investment Forum in Tarnów
On April 24-25, we participated in the 10th Investment Forum in Tarnów, which became the capital of startups for these two days. The innovative idea of molecular tests performed on plants and in the soil, helping to protect crops before symptoms appear, was presented among 70 young companies. The presented industries concerned Fin Tech, medical applications, robots, or storage systems.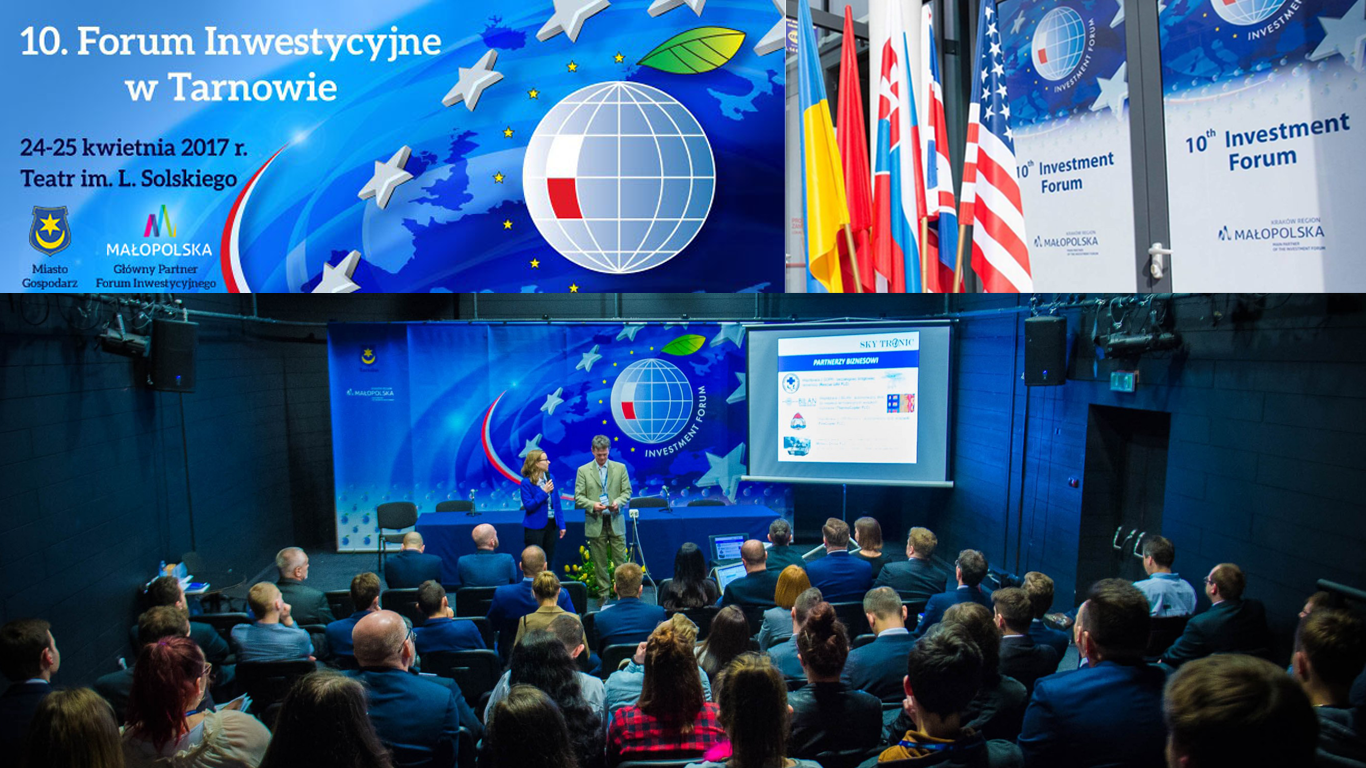 27.01.2017 - Nexbio is the winner of 'Chivas the Venture' Polish edition!
On 26 January Polish final edition of international competition "Chivas the Venture" took place in Warsaw. The event is addressed to companies with a mission to create positive change to the world. After nearly 200 applications had been submitted we were chosen as one of five finalists, who pitched in front of international jury which included: double-time Olympic medalist and businessman Mateusz Kusznierewicz, a startup expert – Agnieszka Oleszczuk-Widawska, Marian Owerko – co-founder of Bakalland SA and Vice-Chair of Polish Business Council and Phillip Ainsworth – Marketing Director and Executive Board Member of Wyborowa Pernod Ricard and Pernod Ricard Central Europe. After final pitches the jury awardad NEXBIO with main prize. Global final gathering 30 startups from all parts of the world will take place in Los Angeles in July. Earlier this year, on March we will take part in Acceleration Week in Oxford. From 1st May 2017, public votes will determine how $250,000 will be split amongst the finalists. More about the event find here.